SLS-SQL System
General Information
SLS-SQL is the same core SLS product that has been in use in hundreds of payroll firms throughout the US for more than 18 years. All the features and functionality that are available in the original SLS product are also available in the SLS-SQL version. This new version of SLS features a new backend data store; changed from dBase database files to Microsoft SQL Server.
Benefits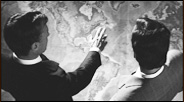 • Increased reliability within the data store • Massive increases in overall speed inside of SLS-SQL
• Elimination of the need to re-build or re-create Indexes
• Greatly increased scalability with existing hardware
• Increased accessibility to the data with standard "off-the-shelf" software such as Crystal Reports or R&R
• Same familiar SLS user interface
Same Familiar Frontend, Overhauled Backend Database:
The SLS-SQL upgrade has converted the back-end of SLS from Clipper/DBF files to Microsoft SQL tables. The report engine was upgraded to report from the Microsoft SQL tables. The front end of SLS has had minimum change. The user interface has not changed; therefore, existing users would probably never know the upgrade has taken place. SLS will have the same look. There are some minor changes in the report setup area and report printing options only. This eliminates the need for end-user training.
Expanded Access To Your Data:
SLS-SQL utilizes Microsoft SQL Server as its back-end database. This means that you can use many off-the-shelf software packages to access your data for reporting and data mining purposes.
Call for pricing. 601-932-5227 ext 0672, Tresha Ivey or email sales@slstriad.com.
Related Information:
Upgrade Information for existing SLS Customers.
Hardware Requirements for SLS-SQL.
Performance Results from comparing the original SLS vs. SLS-SQL.