The SLS Triad
The single solution to simplify complex client demands.
The SLS Triad is a totally integrated package containing Payroll, General Ledger, Billing, Accounts Payable and Receivable, and Reporting. The SLS Triad was designed with PEOs and payroll service companies in mind.
In the SLS Triad everything is setup independently i.e., checking accounts, worker's compensation, billings, etc. On the coordinating screen, the user then "plugs-in" the option(s) that pertain to that item. This design allows for extensive flexibility throughout the system.
The SLS Triad system has many advantages not only for you, but for your in-house employees as well as your clients.
View chart of SLS Features and Benefits Here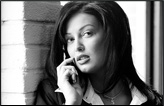 Advantages for your company:
• Improve Loss Control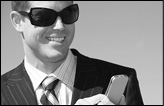 Advantages for your clients:
• Extensive Payroll Capabilities
• Excellent Accounting Abilities
• Sophisticated Reporting in any area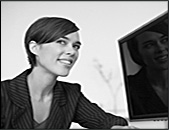 Advantages for your in-house employees::
• One Time Data Entry
• Track non-working employees for benefit billing
• Automatic report and deductions A/P check printing after payroll
For more information, Please Contact Us.